Cyprus-Wind is an authorized repair center for many of the kitesurfing industry's leading brands.. Kites are particularly susceptible to damage and a small tear or hole that may look insignificant can in some cases  result in the kite being torn in half.
 A large stock of  laminates, Polyester Ripstops and Dacron cloths which have been supplied directly from kite manufacturers make it possible for an exact color match and near invisible repairs.
None of the repairs rely on glue, tape or after market repair kits. Only original materials are used to protect the integrity of the kite design, look and feel. Your kite continues to fly exactly the way it did before the damage occurred.
A few examples :.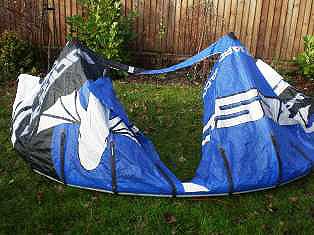 Kite canopy before repair
                                              Kite canopy after repair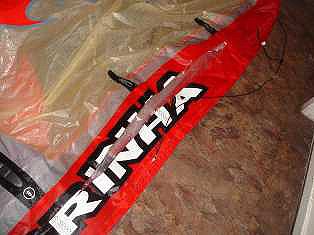 Kite leading edge before repair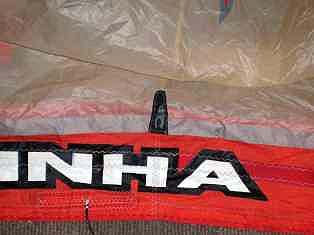 Kite leading edge after repair
..        
Cyprus-Wind is equipped with state of the art sailmaking machinery. Kite repairs and modifications have been our specialty for the past 15 years and led us to be the only serious kite repair center in Cyprus.
All our repairs are guaranteed for the lifetime of the kite. Simple !